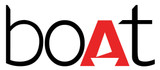 AIRDOPES Hype
Get ready to immerse yourself in musical bliss with your very own pair of boAt Airdopes Hype. Please consider this manual as your guiding map towards the unparalleled shores of auditory realm Knowledge of Bluetooth and device connectivity is essential for steering this boat and therefore we strongly recommend thorough reading of this manual. Also, you may refer to the same at times when you face any sort of difficulty.
PACKAGE CONTENTS
1x Pair of TWS Earbuds
1x Charging Case
1x Type-C Charging Cable
lx User Manual
tx Warranty Card
1x Catalogue
I FAQ Card
OVERVIEW
CTC (Capacitive Touch Control)
POWER ON (FIRST-TIME USER)
Step 1: To switch the earbuds on (Smart Power On) simply open the lid of the charging case (when the earbuds are inside). Courtesy of our IP"' (Insta Wake N' Pair) technology, the earbuds power on  automatically, get connected and enter the connection mode Long touch the CTC (Capacitive Touch Control) on both earbuds for 3 seconds to manually power on the earbuds
Step 2: After powering on, the earbuds enter the Connection Mode, indicated by alternate red and blue LED flashes on the primary earbud and blue LED flashes once every 5 seconds on the secondary earbud
CONNECTION MODE
Stop 3; Turn on the Bluetooth functionality on your phone/media device and scan
Step 4: Search for 'Airdopes Hype and pair accordingly. Congratulations! Your earbuds are now connected successfully via
Bluetooth
Note:
Pairing mode lasts for 5 minutes. If the pairing time is missed, then you will need to reconnect the earbuds and follow the above-mentioned procedure.
Airdopes Hype remembers previously connected devices; once switched on, the earbuds automatically reconnect to the previously connected devices in working range.